Sometimes storage space is at an absolute premium, so you'll want flexible, mobile storage to maximise the space available.
Office storage is premium, high density compact shelving system allows flexible and mobile storage to maximize use the space.
On the other hand, your office might be located in a larger building, and when it comes to refurbishing or re-organising, moving the storage system can sometimes be a challenge.
With Simply high density storage system, these challenge will be easier to handle.
Here are the main benefits of using compact mobile shelving:
1. Save space or store more :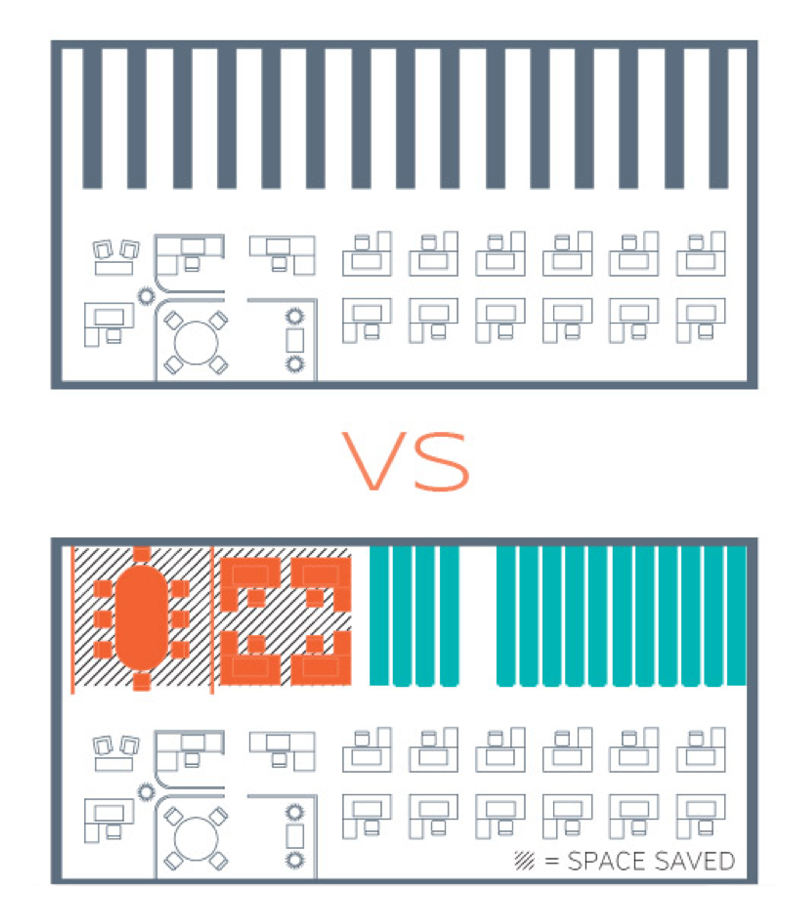 The file shelving nearly saves you 40% spaces while the storage capacity remains same. That means it saves you 40% space real estate cost.
2. Relocatable
If business grows and needs more spaces/rooms, mobile shelving unit is better, easier & economical way than moving.
3. Security
Make sure that all your documents are catalogued making it much easier to be find when needed.
4. Contemporary
Our shelving is designed to be used either on a concrete floor or a mezzanine floor, and wherever it is located, the high density mobile shelving is designed to work smoothly and efficiently while giving your work premises a modern, professional look.